There's a new water boiler on the block, and it's fob-operated, safety-conscious and multi-functional. Working well in high-risk environments where health and safety is a daily concern, the Control-Flow protects staff and patients from injury and humiliation, and allows those with fob access to pour themselves a hot drink. An advanced locking system and steam reduction technology are just two of the water boiler's great features and we take a look at these and more in this post.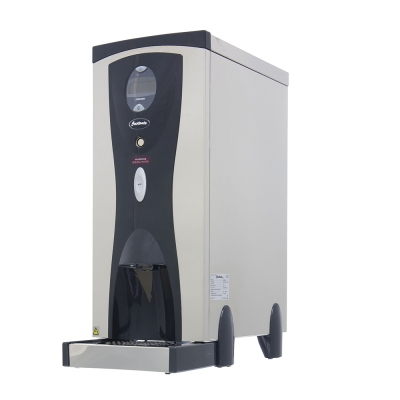 Key Features Of The Control-Flow
4-PART DISPENSE
The water boiler's locking system is activated by placing the electronic key fob on the display panel's sensor. Easily changeable, the dispense function can be set up in 4 different ways:
None/Open: No lock. Users can push and hold the button to pour boiling water.
Toggle: The fob turns the dispense function on and off sequentially, as and when required.
Timed: Water is dispensed for a pre-set time, before automatically locking.
One-shot: A single drink is dispensed before the boiling water function turns off
THE HIGHEST STANDARDS
WRAS approved: The Control-Flow doesn't cause waste, contamination of the water supply, misuse and is 'of an appropriate quality and standard'.
EMC Tested and Certified (EN 55014 & EN 61000): Concerns electromagnetic compatibility and ensures that testing and measurement show immunity.
Electrical Safety Tested and Certified (BS standard BS EN 60335-1 & 2): Concerns topics such as electrical safety, heating, internal wiring and connections.
The Control-Flow also has in-built dual safety protection, meaning it will cut out if it produces excess steam (over boil) or is very dry (boil dry).
EASE OF USE
An easy-to-read LCD screen that states, ''Very Hot Water!'' when dispensing, as well as warning users about issues such as 'OVERFILL' and 'CLEAN PROCESS'.
Simple to programme, whether that's choosing the locking system, setting up 'ECO MODE' or choosing the temperature of the water.
To clean the tank, a damp cloth and a high quality stainless steel cleaner is all that is required.
KEY SPECIFICATIONS
Capacity: 15 litres.
Product Dimensions: (W x D x H) mm 260 x 465 x 608 (depth includes drip-tray).
Tap Clearance: 145mm
Product Weight: 14.2kg when empty.
Product Weight: 28.5kg when full.
Tank Construction: 304 & 316 grade stainless steel.
Tank Wall Thickness: 0.9mm.
Drip-tray: 304 grade stainless steel, with a mirror polish.
Water Temperature: 96°c (can be adjusted down to 80°c).
Heat Up Time: 32 minutes for a full tank.
Output Per Hour: 28 litres/168 cups.
Rapid Draw-Off: 12 litres/90 cups.
''The Control-Flow highlights how access to hot drinks and the safety of patients and staff can be joined together in one great water boiler.'' Mrs C.
For further information on the Control-Flow, please call us today on 0161 482 4591.